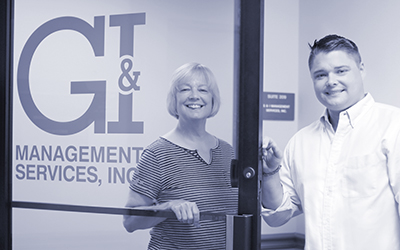 Catering to the energy industry, G & I Management Services is one of the leading Propane and Heating Fuels delivery market pricing survey companies in the area. We offer a fresh approach to high quality research that helps our clients make informed decisions in one of the world's most challenging, dynamic and high-growth fuel markets.
After years of experience conducting pricing surveys for Agway Petroleum managers across the NorthEast, Jocelyn Finn founded G & I Management Services in 1986. With a background in management and sales, Jocelyn was on a mission to define the survey research industry by focusing on delivering successful client results, and not just producing reports.
For over thirty years, we have continued our commitment to being innovators in our industry, with a culture that is passionate about empowering clients to achieve the results they need to succeed. With a fully trained call center for Propane and Heating Fuels delivery, we can help your organization collect, analyze, and act upon reliable data.
Companies who are committed to quickly achieving and sustaining their full potential, have understood the value of this information and how to use it to their advantage. Our staff of tested and qualified survey professionals serve a variety of clients, from owner operated businesses, Fortune 500 companies, and several of the top propane companies in the nation.
With research that goes above and beyond, G & I Management Services helps clients set new standards of excellence, instead of the typical off-the-shelf solutions often used by other companies. We embrace complex challenges, while delivering superior and unparalleled knowledge, backed by years of industry experience and premiere cutting-edge technology.
Our people, our values, and our passion are some of the qualities that only a family-owned company can provide that truly makes the difference. We proudly deliver dependable research that empowers our clients to make smart, forward-thinking, and business-boosting decisions with clarity and confidence. Contact us today to experience the G & I Management Services difference!